Kromrey Chiropractic, Since 1989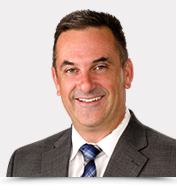 Dr. Shawn Kromrey has been practicing in Cadott since 1989. Over the past two and a half decades he has seen over 20,000 patients. Experience is the best teacher.
Cadott Chiropractor Offers A Walt Disney Experience
The Disney Corporation trains the employees at its theme park to do whatever it takes to give guests an enjoyable experience. We want to do the same. You may not be having your best day when you call or come to see us. Pain tends to make people cranky and understandably so. Our goal is to make you feel better so that you're smiling when you leave.
Our office is designed to make you feel welcome and comfortable. Our staff is friendly and compassionate, always here to listen to you, answer your questions and help you feel better.
The more tools you have in the toolbox, the better mechanic you can be."
Over the years, Dr. Shawn has continued to collect tools that will improve your chiropractic care. Some of those tools are technological and some are in the form of his vast experience. The combination of the two virtually ensures you will have a positive experience at Kromrey Chiropractic.
Every Patient Wants A Different Final Outcome
Most people initially visit a chiropractor because they're in pain, but over the course of your treatment, you'll decide which of three paths you want to take:
Patch care. "Fix me up, doc, and I'm out of here." This treatment plan relieves your pain and sends you on your way.
Corrective care. "I keep having the same problem and I'm tired of it!" Corrective care gets to the root of the problem and works to prevent it from happening again in the future.
Wellness care. "I want to be the best I can be." The wellness benefits of chiropractic care and a proper nutrition work to prevent potential problems by maintaining proper health.
Over half our patients have been coming to us for more than a decade. They do so by choice, because they're convinced of the wellness benefits of chiropractic care.
What outcome are you seeking? Let us help you achieve that goal. Call Kromrey Chiropractic today.
Dr. Shawn Kromrey | Cadott Chiropractor
Delivering quality chiropractic care to Cadott, Stanley-Boyd, Cornell, Chippewa Falls and surrounding areas.