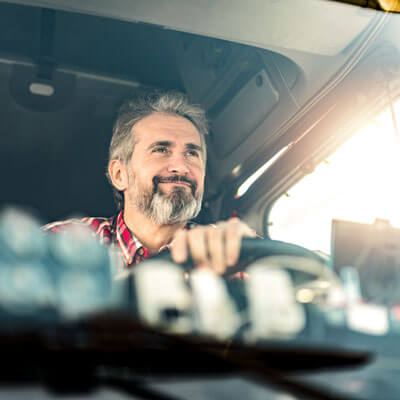 DOT Physicals in Cadott
If you are applying for or renewing a Commercial Driver's License (CDL), the US Department of Transportation requires you to pass a DOT physical exam every two years. This exam helps determine if you are fit to operate a commercial motor vehicle. Since commercial drivers are "safety-sensitive" employees, they must be physically, emotionally and mentally fit to obtain or renew a CDL.
Kromrey Chiropractic is a certified DOT Physical Examiner, and we are a preferred examiner for many area bus companies, concrete companies and trucking companies.
NEW PATIENTS

The Process
Please come in 15 minutes before your appointment, so you can complete required federal and state paperwork, and bring your current driver's license. Bring any forms related to existing health conditions, such as diabetes, CPAP use, heart attack or stents, and a list of all prescription and over-the-counter medications and vitamins.
Once your paperwork is complete, our staff will begin preparing your documentation while we conduct your exam. The physical examination is an overall physical evaluation to determine if you are physically capable of driving a commercial vehicle. The exam includes
Blood pressure check
Height and weight check
Hearing test
Vision test
Listening to your heart and lungs
Looking in your ears and eyes
Examining your skin
Evaluation of extremities
The exam is non-invasive and takes approximately 30 minutes to complete.
We Go the Extra Mile
By the time your exam is complete, our staff will have completed your documentation, so you won't have to wait. We provide a regular copy, as well as a wallet-sized copy you can carry with you. We also retain your records, so if you should ever lose your certificate, we can make a copy for you at no charge. We'll follow up with you to remind you when it's time to renew.
We conduct DOT physicals in the mid-morning and mid-afternoon on Mondays, Wednesdays and Fridays. We charge $115 for the exam and certificate—there are no hidden fees.
Schedule Today
Contact us today to learn more about DOT physicals or to schedule yours.

DOT Physicals Cadott, Chippewa Falls, Stanley, Thorp and Cornell WI | (715) 289-5000