New Patients at Kromrey Chiropractic
When We First Meet
Introduction
Our office is designed to make you feel at home. We would love to know more about you. Please provide us with your information so that we may be setter serve you. You'll also want to bring your insurance card (if you're using insurance) and a valid photo ID.
When you arrive, one of our friendly staff will give you a tour of the office before showing you an introductory video about chiropractic care.
Consultation
After all of the introductory procedures, you'll sit down with Dr. Shawn or his Chiropractic Assistant. They listen closely as you explain why you've come to see us. They'll ask you questions like:
What happened? Were you in an accident? Have you been injured? Have you tried other remedies without any luck?
Is there something you can't do that you used to be able to do? Is knee pain keeping you from your tennis game? Has carpal tunnel syndrome affected your productivity at work?
What brought you to the office ASIDE from being in pain? In other words, what is the pain keeping you from doing that you want to be able to do? Examples might include picking up your grandkids or being the best athlete you can be.
Evaluation
Once we feel like we understand what brought you to the office, we'll proceed with the evaluation. During the evaluation, Dr. Shawn will test your range of motion, strengths and reflexes. He'll look for any misalignments or subluxations you may have, because that's what he'll want to fix.
I was very impressed with my first session. I feel that I will get the relief I need. All questions regarding treatment were answered and a plan set for recovery. Jan
If you've been injured and there's the possibility of a fracture, if you have a history of tumors, or if you have arthritis, we'll more than likely take some X-rays to ensure we don't aggravate anything during your adjustments.
Depending on how acute your condition is, Dr. Shawn may or may not adjust you on the first visit. Ideally, he'll be able to wait until he's had time to thoroughly review the results of all your tests.
Please allow an hour for your first visit.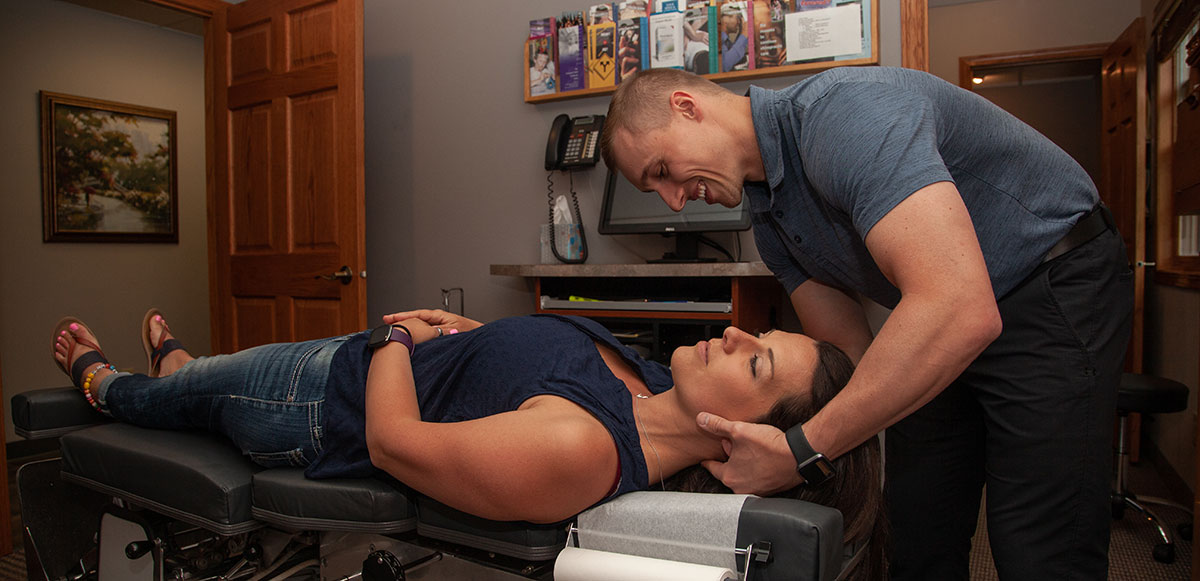 Your Follow Up : Second Visit
We do our best to schedule a follow-up visit with you the day after your initial visit or as soon as it's convenient for you. Before you come for this visit we take the time to study your history, exam results, X-rays and scans. We also check your insurance coverage so we can tell you exactly what is covered.
During your second visit, Dr. Shawn will go over his report of findings with you. After all his years of experience, he knows the four things every patient wants to know:
What's the matter with me?
Can you help me?
How long is it going to take?
How much is it going to cost?
Use this time to make full use of Dr Shawn's decades of experience. Let him address any questions or doubts you may have. Discussion, understanding and patient education are part of your recovery process.
Together you'll talk about your options for chiropractic care, depending upon whether you're looking for pain relief, corrective care or wellness benefits.
Get Started Today
Feel your best today. Contact our office to begin your chiropractic care.
CONTACT US

New Patients at Kromrey Chiropractic | (715) 289-5000